First night camping and a chilly one it was, in the forties, on top of that my air mattress went flat, so at 2 AM I'm waking up our camp staff guy's for a new mattress. That's what Bubba calls pampering. It all good. Any way, aside from that, for the first night, OK. Breakfast this morning, one again at the casino.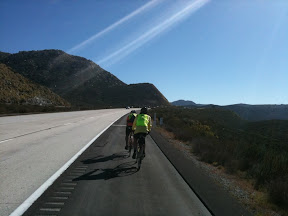 It was 9:45 before we got on the bikes to ride. A short 32 mile day with a nice climb, part on I-8. We are overnighting today at Live Oak Springs in A-frame cabins.
Bubba has assembled a great group of young people as well as a couple who are young at heart. They literally do everything for us......but ride the bike. Think cabin steward on a cruise ship in an outdoorsy kind of way.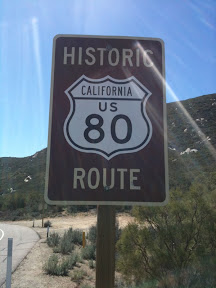 We are huggin' the Mexican border fairly close, consequently we see a good many Border Patrol people.
So far a good start and a good group of both riders and staff. So it goes.
Location:Live Oak Springs, CA