Overcast skies didn't cloud the enthusiasm of the Coast 2 Coast wheel-dip and departure.
As leader Bubba Barron did, well he was, how can I say Bubba. Bubble blower in hand he sent us off festively.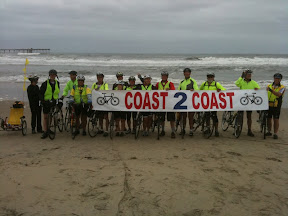 We rode 43 miles through San Diego climbing about 2400 feet on a beautiful chamber of commerce day.
Its always wonderful to get started and today was no exception.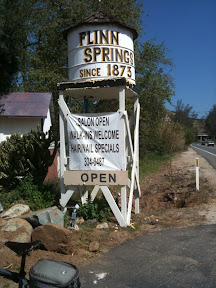 We are camped in Alpine and will dine at the Indian casino buffet this evening.
I never like bidding Pam goodby but me thinks she would not enjoy camping as much as I do. Cool to be writing all this on an I-Pad in my tent. I getting ready to "beam it up to Y'all". As Bubba like to say, "it's all good". For day one Saturday, so it goes.
Location:Alpine CA